Carpentry & Cabinetry
The construction industry needs expert carpenters and people who love hands-on, creative work.
Carpentry & Cabinetry
Become a skilled worker in an industry that leads the way when it comes to the growth of neighborhoods and cities. As a student in Carpentry and Cabinetry, you immediately begin a hands-on learning process, perfecting your craft with the latest industry tools available. Gain experience on the department's computer numerical control (CNC) machine, a new tool revolutionizing the industry. Francis Tuttle students come highly recommended to local industry professionals seeking to hire a dedicated employee into an exciting and fulfilling field of work.
Campus
Employment Opportunities
Commercial/residential construction sites, comercial/residential remodeling sites, cabinet shops, display fixture shops, millwork shops, lumber/material supply houses.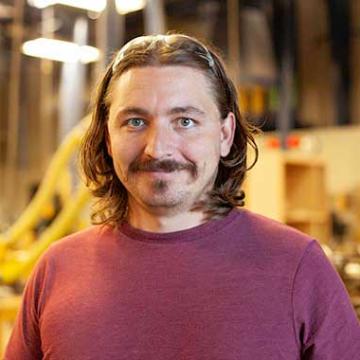 "The fact that I can come in the morning, have an idea in my mind, and a few hours later, it's a physical object; I love being able to create out of just my imagination."
Read Full Story

about Chris Harris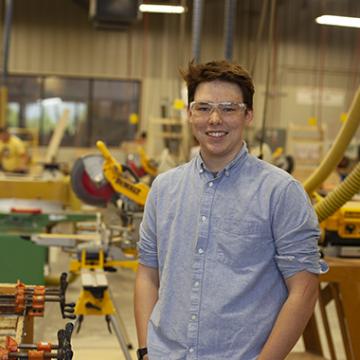 "I'm going to college and my goal is to get a civil engineering degree. But I'm kind of torn right now, because I've got this good job where I could have a good career."
Read Full Story

about Luke Ballinger
Carpentry & Cabinetry Majors
About this Occupation
As a carpenter, you will perform detailed work with your hands and eyes. You will work under specified deadlines and must be able to manage projects and tasks, both independently and as part of a team. Problem solving skills and attention to detail are vital for success.
80,000
The amount of carpentry jobs is expected to grow by 8% in the next decade.
Francis Tuttle
Enrollment