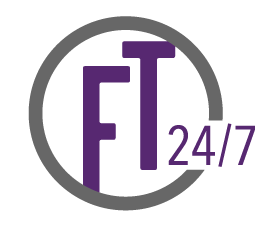 FT 24/7 transcends leadership development by delivering relevant content for every job function throughout your organization. It is available any time you need it and fits any work schedule, and it promotes healthy communication for your whole team — top-to-bottom — with targeted content for any personality type.
Take part in courses that help boost leadership skills and improve your technical career expertise. FT 24/7 materials enable you to guide your team through critical conversations, breaking down communication barriers by showing you how others receive information.
If you are interested in workforce leadership training on the leading edge of the industry, contact us at 247@francistuttle.edu about a FT 24/7 plan that fits your needs.
FT 24/7 Sprints
Sprints are topical, short-term training courses designed for evolving workplaces. They take place at 10 a.m. on the 2nd Tuesday of every month, from November to June, for $10 each. Click below to see a full list of available Sprints, and then view FT 24/7 courses to sign up!
2021
June 8 -  "Customer Service Master Class" led by Allyson McElroy