Ready for the Industry
Advanced Manufacturing student ready to begin a career in manufacturing.
Ready for the Industry
Published November 11, 2019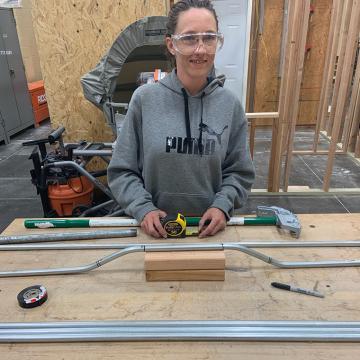 Courtney Lee
Manufacturing ready
Program
Advanced Manufacturing
"My first complex conduit bend was perfect!"
Advanced Manufacturing student Courtney Lee wants a career in the manufacturing industry, and from one of her first projects, looks well on her way. Courtney was tasked with preparing a four-point conduit saddle bend and produced a perfect example with her first ever attempt!
Since that time, Courtney has continued to be a star in class, with many of her classmates seeking her opinion as they work through the curriculum.