Photography business takes off
How do you turn an interest into a fulfilling career? Emily Fletcher found the answer.
Photography business takes off
Published November 29, 2021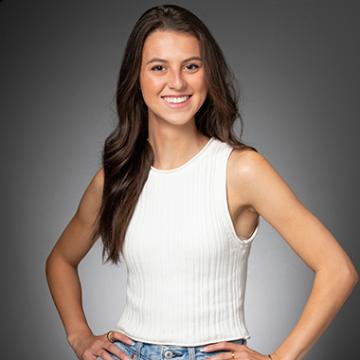 Emily Fletcher
Graduate and Business Owner
Program
Engineering Academy
My Dream
Build my photography business
"The knowledge I gained at Francis Tuttle goes way beyond physics and math."
After graduating from the Engineering Academy, Emily founded Emily Anne Photography. She now conducts photoshoots across the region and created a business doing something she loves.
As she prepares to take her business full time, Emily can see the start of her journey at the Engineering Academy.
"My Francis Tuttle experience helped me grow into the person I am today and it continues to remind me of who I always want to push myself to become," she said.
Emily won several SkillsUSA competitions both as an individual and in a team while studying at Francis Tuttle. That success led her to become the SkillsUSA Northwest District Vice President during her senior year.
"I was so intrigued with the Engineering Academy, and I felt inspired by the other students who were doing the most impressive things there," she said. "I could tell they were all hard workers and really enjoyed what they contributed to, and I knew I wanted to push myself to try it out."
After graduating, Emily pursued a Broadcast Journalism degree while also setting up her photography business. She created her own career through that education and the entrepreneurial skills gained at Francis Tuttle.