Be a difference maker in your organization through this engaging certification program. Learn the advanced fundamentals of maintenance and reliability that contribute to greater asset performance at your facility.
A Certified Professional Reliability Engineer stands out by demonstrating exceptional knowledge of all facets of asset reliability practices. Students complete a highly participative course and take part in a 5-day Learning Lab. Candidates will demonstrate their understanding of several concepts by performing course homework unique to their workplace and passing a competency-based exam.
The in-person Learning Lab is required for those seeking certification.
While this remote course may appeal to those in a reliability or engineering role currently, you do NOT have to be an engineer to apply. Anyone who seeks a professional reliability certification is welcome to participate.
When:
Class: Jan 15-18, 2024 - Remote
2024 Learning Lab: TBD - In Person
Registration Deadline: Jan. 8
Students may choose:
Virtual 4-day course ($1,695): Open to the public. You do not have to be a certification candidate to attend.
Certification Program ($6,000): Includes the virtual 4-day course and the 5-day Learning Lab. The Learning Lab is an in-person training session held at the Francis Tuttle Rockwell Campus.
Learning Lab
For five days, participants will be invited to the Francis Tuttle Rockwell Campus to see an example of how reliability engineers aid specific functions in various industries. Local experts and companies will bring demonstrations of their processes to be seen firsthand: Augmented Reality, Oil and Lubrication, Precision Maintenance, Industrial Internet of Things, Ultrasonic/Infrared Analysis, Vibration Analysis.
Instructor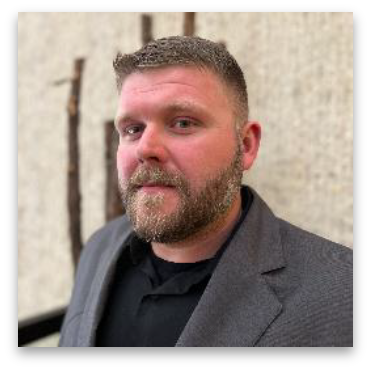 Justin Smith — a world-renowned instructor & leader in the industry, multi business owner, technical writer, speaker and member of AEMP & CFMA and President/CEO of TBR Strategies LLC — will take you through these concepts in a multi-day course. Smith used his experience combined with his partner Dr. John Ross to create the curriculum for this course and the certification, which includes virtual site visits that take trainees through scenarios unique to their job.
Corporate Discount
Employers sending more than one employee get the following discount rate:
5% off for 2 employees from the same business
10% off for 3 or more employees from the same business
Visiting Francis Tuttle
The Learning Lab will take place at the Francis Tuttle Technology Center Rockwell Campus. Trainees will use the Corporate Training Entrance on the west side of campus. Those traveling can find nearby hotel accommodations.